Our Mission & Vision
We believe that there is nothing more important than the ministry of the church. Everything we do leaves an eternal legacy! God blesses us with an abundant life here so that we can help as many people who are far God receive salvation through Jesus Christ.
Therefore, we are committed to serving our Savior, serving our community, and serving our local church body in order to advance God's Kingdom.
Leadership Team:
Our leadership team recognizes the authority of God, and realizes that we are shepherds who serve under the Chief Shepherd, Jesus Christ. We desire to devote ourselves to prayer and to the ministry of the Word. Our passion and goal is to equip the believers for the work of the ministry until we all attain maturity in the fullness of Christ.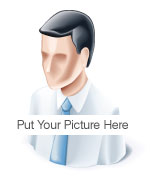 Adan Hernandez, President of the Board
As the primary teaching pastor, Pastor Joe has a passion for carefully unpacking the truths of Scripture. He has served at  Community Bible Church for fifteen years. He and his wife have four children. Joe has ministered in over 20 countries and heads the board of Christian Publishing Inc. Joe is passionate out missionary work and has a heart for the poor.

Lida Cabrales,
Pastor Fred's main responsibility is teaching the youth and leading children's program. Fred and his family served as missionaries in Southeast Asia field before coming to CBC. Fred has served on the mission board of Outreach International and holds 3 M.Div degrees from Westminster Theological Institute. He is passionate about teaching the youth. 
Pastor Tom, Worship & Music Pastor
The Bible has a lot to say about music, and Pastor Tom's role is to lead the church's worship of God in a way that matches the character of God. Tom is an accomplished musician playing with numerous worship bands across the country. He work as producer and sound-engineer on many Dove award winning albums and is eager to share his gifts with the Church.